LINE SHEET PDF
ALL ALLOYS > STAINLESS STEEL > PRODEC® 303

PRODEC® 303

SPEC SHEET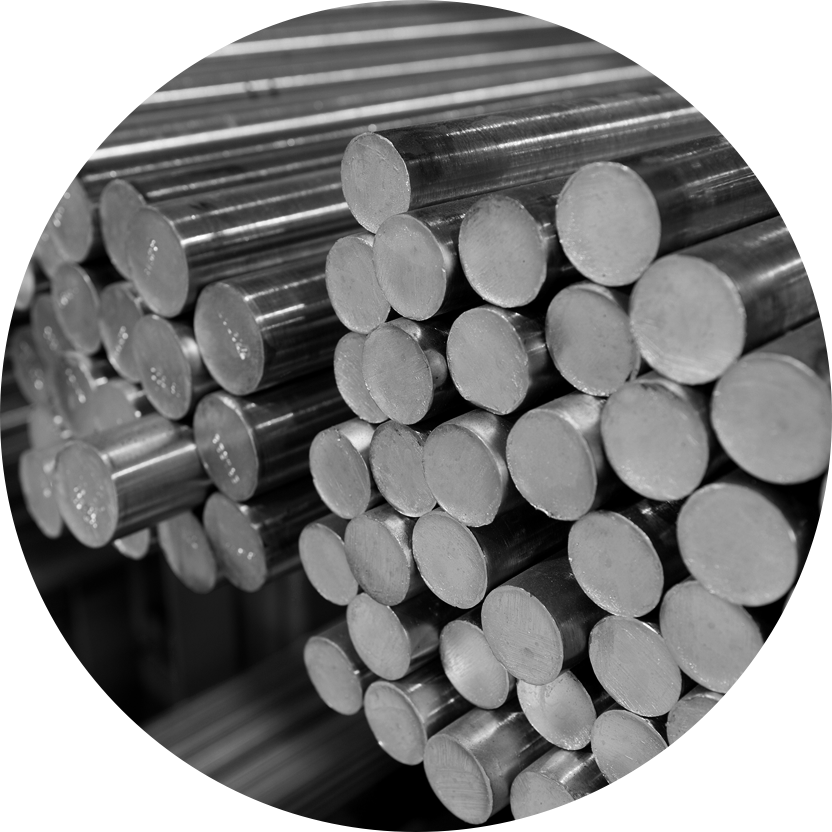 PRODEC® (PRODuction EConomy), is a special quality of austenitic stainless steel. The uniformity and optimal machinability of PRODEC allows fabricators to machine at higher speeds and feeds, producing superior quality parts at the lowest total cost. It should be considered for automatic screw machines where extensive machining is required. PRODEC 303 is nonmagnetic in the annealed condition but may become slightly magnetic as a result of cold working.
PRODEC 303 is resistant to mildly corrosive atmospheres but is inferior to 304 because of the high sulfur content. For optimum corrosion resistance, it is recommended that PRODEC 303 be chemically treated to remove sulfides from the final surface of the parts.
The high sulfur content, added for machinability, is detrimental to hot workability. If hot forming is necessary, PRODEC 304 or an intermediate sulfur level should be considered. When forging is necessary, it should be done in the 1800-2200°F range, and should be followed by annealing at 1900°F minimum and water quenching or rapid cooling by other means.The cold formability of PRODEC 303 is limited by the sulfur content. Bending with a generous bend radius may be considered for PRODEC 303. When cold forming is required, PRODEC 304 should be considered.
PRODEC 303 is not recommended for applications requiring welding. The high sulfur level in PRODEC 303 makes it prone to weld solidification cracking.
If welding is necessary, AWS E312 filler metal may be considered. PRODEC 303 is easily machined and produces small brittle chips. PRODEC 303 may be machined at high speeds with deep cuts and heavy feeds on powerful, rigid equipment using good lubricants and sharp tooling.

Chemical Composition, %
| | Cr | Ni | C | Mn | P | S | Si | Fe |
| --- | --- | --- | --- | --- | --- | --- | --- | --- |
| MIN | 17.0 | 8.0 | - | - | - | 0.3 | - | - |
| MAX | 19.0 | 10.0 | 0.15 | 2.0 | 0.2 | - | 1.0 | Balance |
Prodec® 303 contains 0.30% minimum sulfur for enhanced machinability, substantially higher than the 0.15% minimum required by ASTM

Specifications

UNS: S30300 W. Nr./EN: 1.4305 ASTM: A 582 AMS: 5640


PRODEC® is a registered trademark of Outokumpu
REQUEST A QUOTE