LINE SHEET PDF
ALL ALLOYS > STAINLESS STEEL > 440C

440C

SPEC SHEET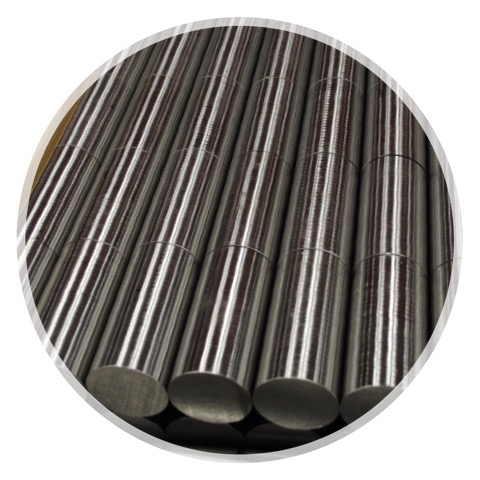 Stainless 440C is a high-carbon martensitic stainless steel. As a martensitic stainless steel, 440C is magnetic and can be hardened by heat treatment.
The high carbon content in 440C provides high hardness and strength. Despite this carbon content, the chromium content is sufficient to retain its
stainless characteristics.
Martensitic steels are commonly used in applications where high strength and moderate corrosion resistance is required.

Chemical Composition, %
| | Cr | C | Mn | Si | Mo | P | S | Fe |
| --- | --- | --- | --- | --- | --- | --- | --- | --- |
| MIN | 16.0 | .095 | - | - | - | - | - | - |
| MAX | 18.0 | 1.2 | 1.00 | 1.00 | 0.75 | 0.04 | 0.03 | Balance |

Specifications
UNS: S44004 W. Nr./EN: 1.4125 ASTM: A 276 AMS: 5630, 5880
REQUEST A QUOTE